The latest technology is already present in the domestic market. What is behind the advancement of the modules we offer? Well, certain mathematical paradox: two halves give more than one… impossible? Everything is possible!
What is a HALF CUT module?
HALF CUT is, in other words, a module with cells cut in half. To avoid technical jargon, it is sufficient to say that a conventional 156×156 mm cell, after it is cut in half, forms two 156×78 mm cells. A typical silicon photovoltaic module contains 60 cells, and a HALF CUT module has 120 cells. Half-cells are compiled into sub-modules (chains), which in turn are connected in parallel.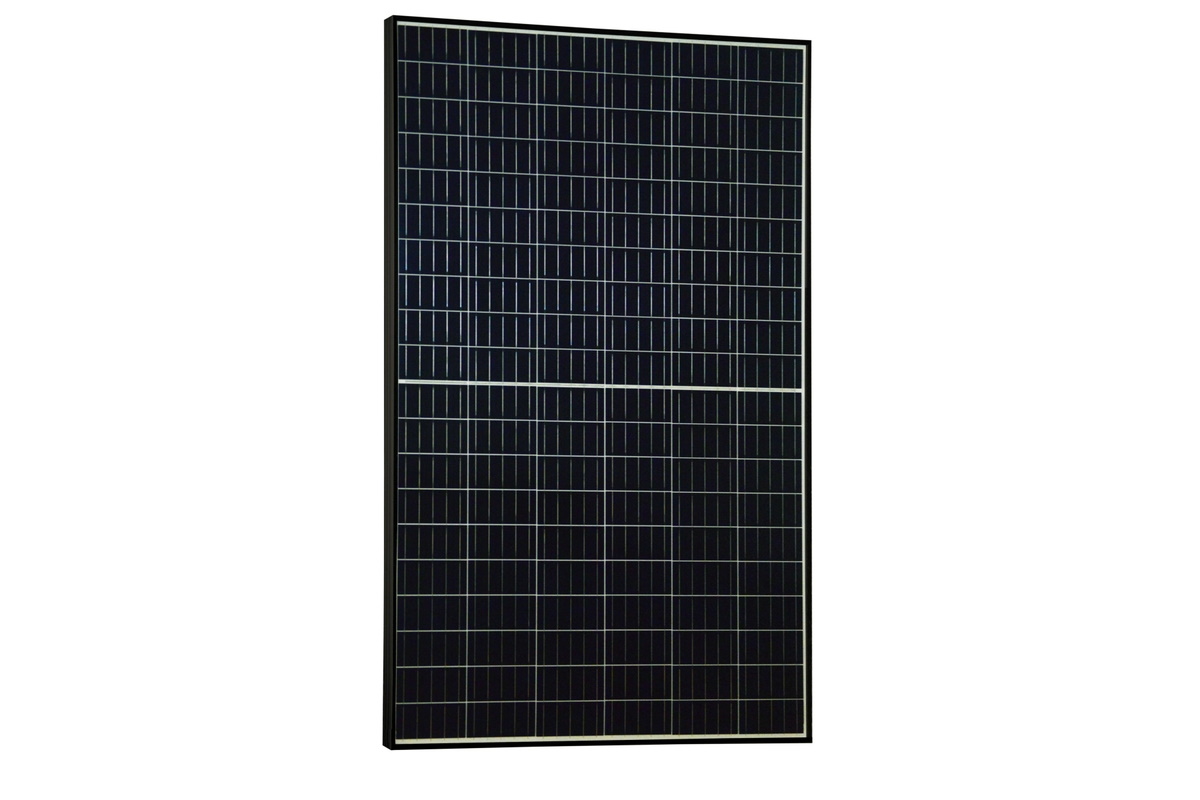 Photo: Black Selfa HALF CUT photovoltaic module
It does not end there.
The HALF CUT modules, in addition to increased capacity, also feature:
improved resistance to the effect of hot spots
improved parameters with partial shading
improved performance parameters when the module is dirty

HALF CUT technology – details
The demand for devices that convert solar energy into electricity, generally speaking, for photovoltaic systems is growing steadily. The market in this area is changing rapidly, and manufacturers are constantly innovating. Wanting to take a step forward toward a clean environment and cheap electricity, Customers are looking for offers with a long-term warranty of companies with a stable position in the industry. Unlike other industries, there is no need to search abroad. The technological breakthrough of HALF CUT cells is available in compliance with global standards on the Polish market. What is this breakthrough?
The cell surface area in a HALF CUT module is half the surface area of a cell in a standard module, so it generates less current and has two times less electrical resistance.
Without going into details, you can calculate using the power loss formula (Pst = I² x R) that power losses of HALF CUT cells will be more than four times smaller than in the case of "full" cells.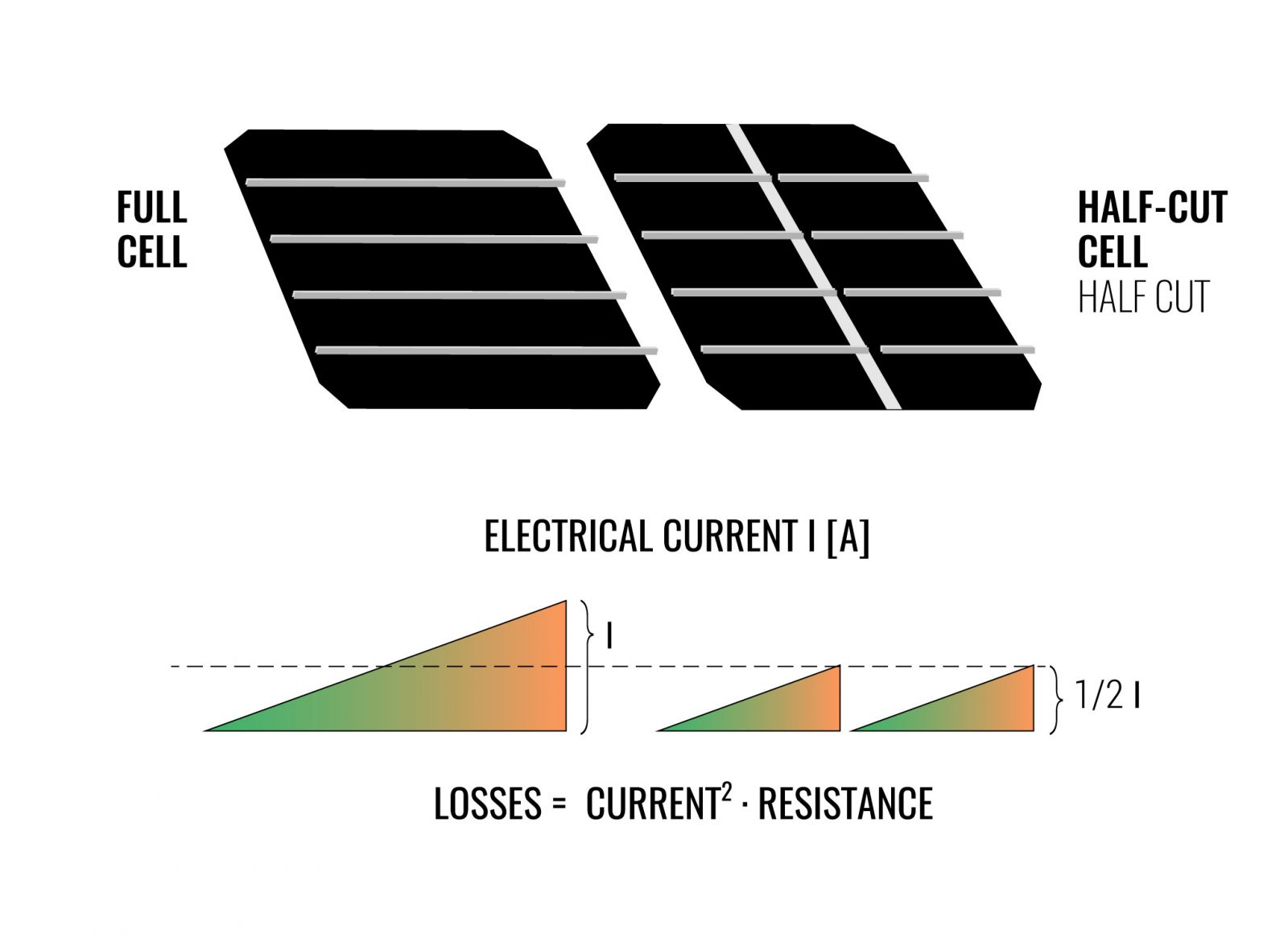 Longer life and lower temperature
Photovoltaic systems are a proven way to reduce electricity bills and to gain independence from rising energy prices. We are implementing all solutions in this area thinking about generations to come and a clean environment. As PV module manufacturers, we could simply say that we want to work towards even longer life of our products, but that is not enough. It should be noted that since photovoltaics is a conversion of solar radiation into electricity, it should be borne in mind that the Sun is also heat and heat is one of the factors that seriously limit the efficiency of solar panels.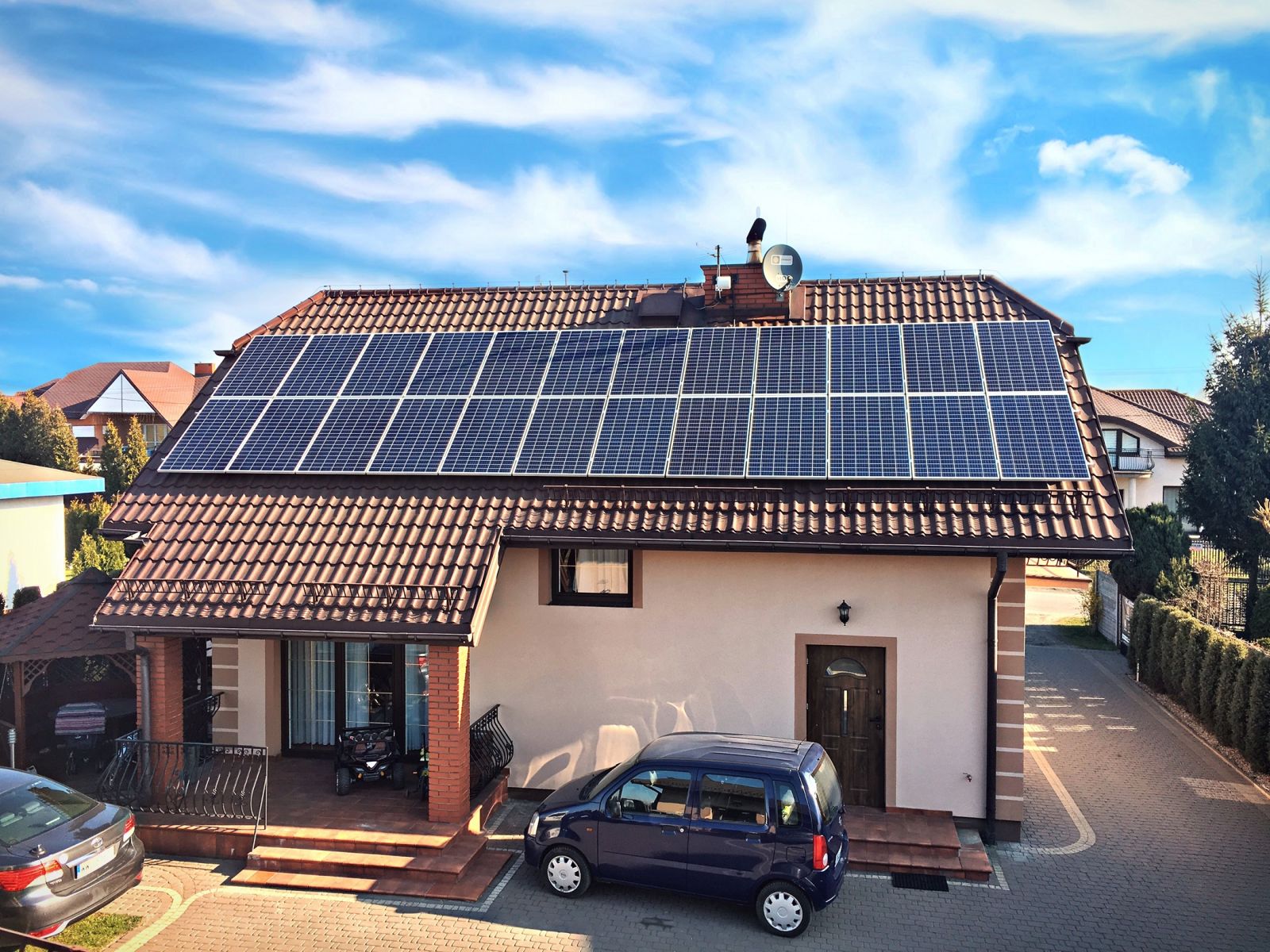 Photo: HALF CUT modules. Project of Bison Energy
In new constructions related to the HALF CUT technology, the busbars and cells have less current loads, and, with lower power losses, they do not heat up as much as standard modules, which is particularly important in strong solar radiation.
Under standard conditions, half-cell modules are cooler than modules produced in conventional technology – which extends their life and increases energy efficiency!
HALF CUT for extra durability

Reducing the surface of a single cell brings another beneficial effect, namely limiting the susceptibility of the module to mechanical damage. Fewer stresses mean less risk of microdamage in heavy wind, during transport, or in snow. The HALF CUT technology guarantees the operation of the system for many years, in a way protecting the structure of each PV module.