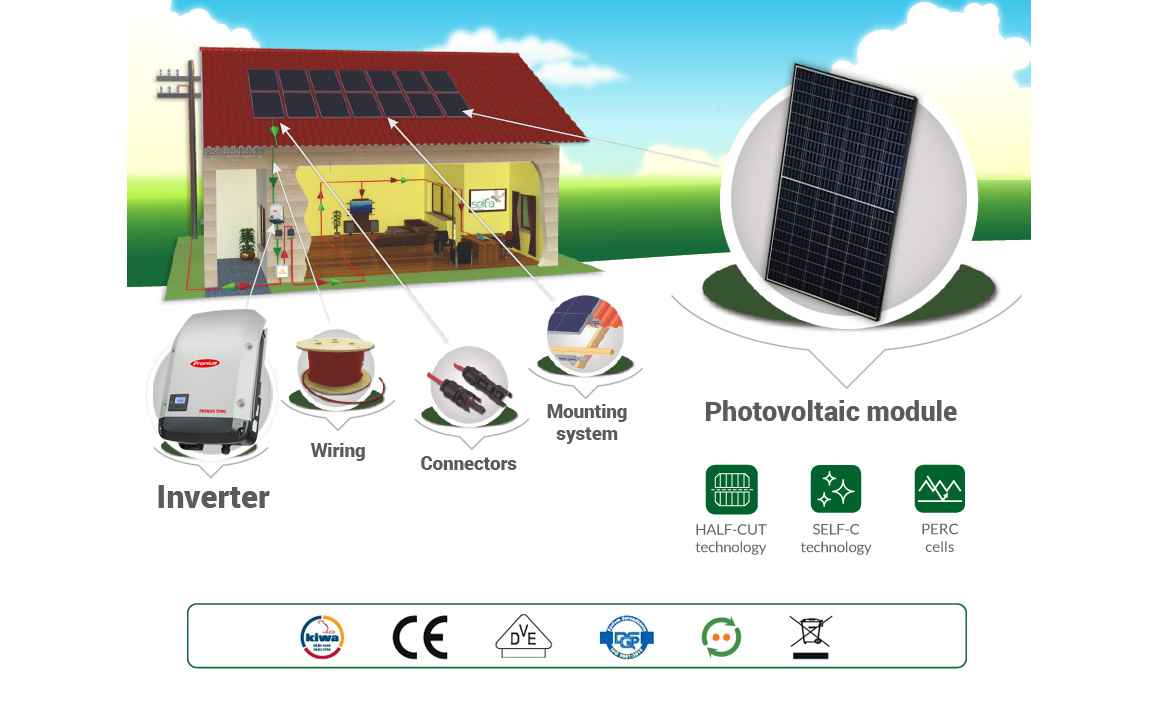 Photo: Domestic PV system
If you are thinking about installing a solar power plant in your home, you will probably meet with PV modules, an inverter and a dedicated assembly system. Does this PV terminology fill you with dread? Do not worry, surely you have already used solar powered devices. Have you ever had a pocket calculator powered by the Sun? So you have already used photovoltaic technology!
How do PV modules produce electricity?
To put it simple, sunlight rays that fall on photovoltaic cells in PV modules release electrons. The cells are connected together to form an electrical circuit. The released electrons, flowing in the circuit, are nothing else than electricity.
Photovoltaic modules, commonly referred to as solar panels, produce direct current (DC). The electrical system in our houses and apartments is, however, supplied by alternating current (AC). Therefore, an inverter is required to connect solar panels to your domestic electrical system.
What is the inverter used for?

The inverter draws direct current (DC) from solar panels and uses it to produce alternating current (AC). The inverters are like the brains of the photovoltaic system. In addition to the conversion of DC to AC, they also provide protection against earth faults, monitor the operation of the system, including voltage and current in the AC and DC circuits, power production and tracking of the maximum power point (MPPT).
More about inverters in the article – check out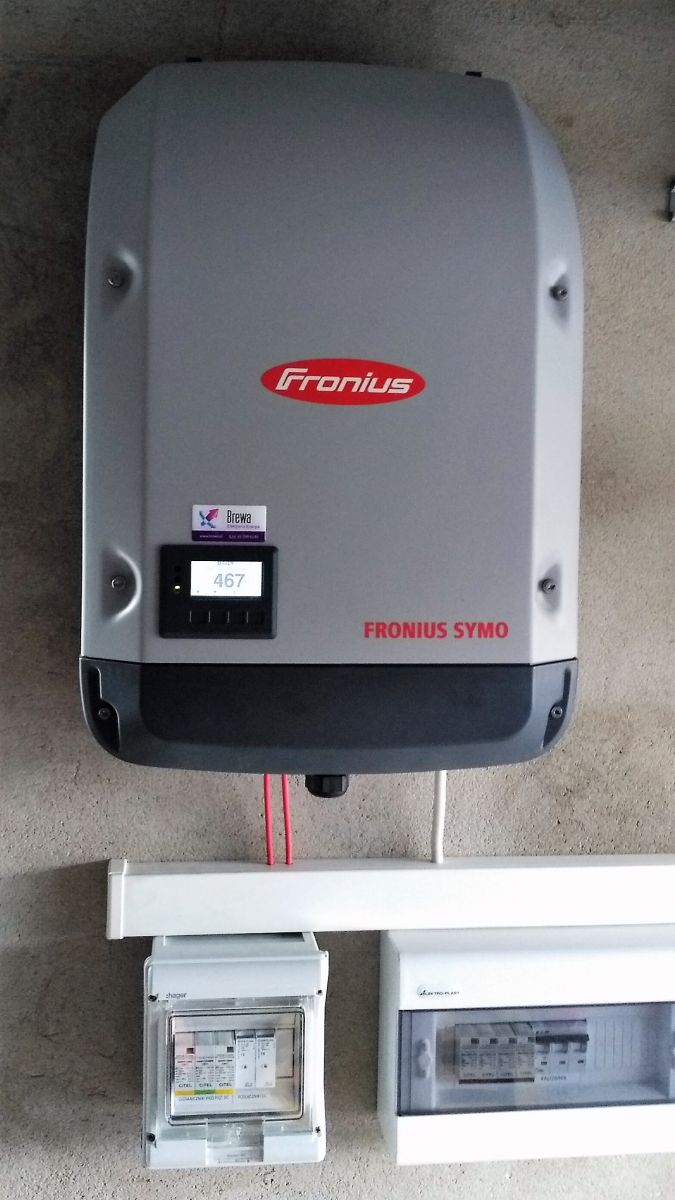 Photo: Fronius inverter in a domestic PV system [photo Brewa]
How does the photovoltaic system work?
Here is an example of how a domestic photovoltaic microsystem operates. Firstly, solar light causes generation of DC energy in PV modules. The inverter converts DC electricity into AC energy, which then you can use to power your home. It is simple and beautiful, isn't it?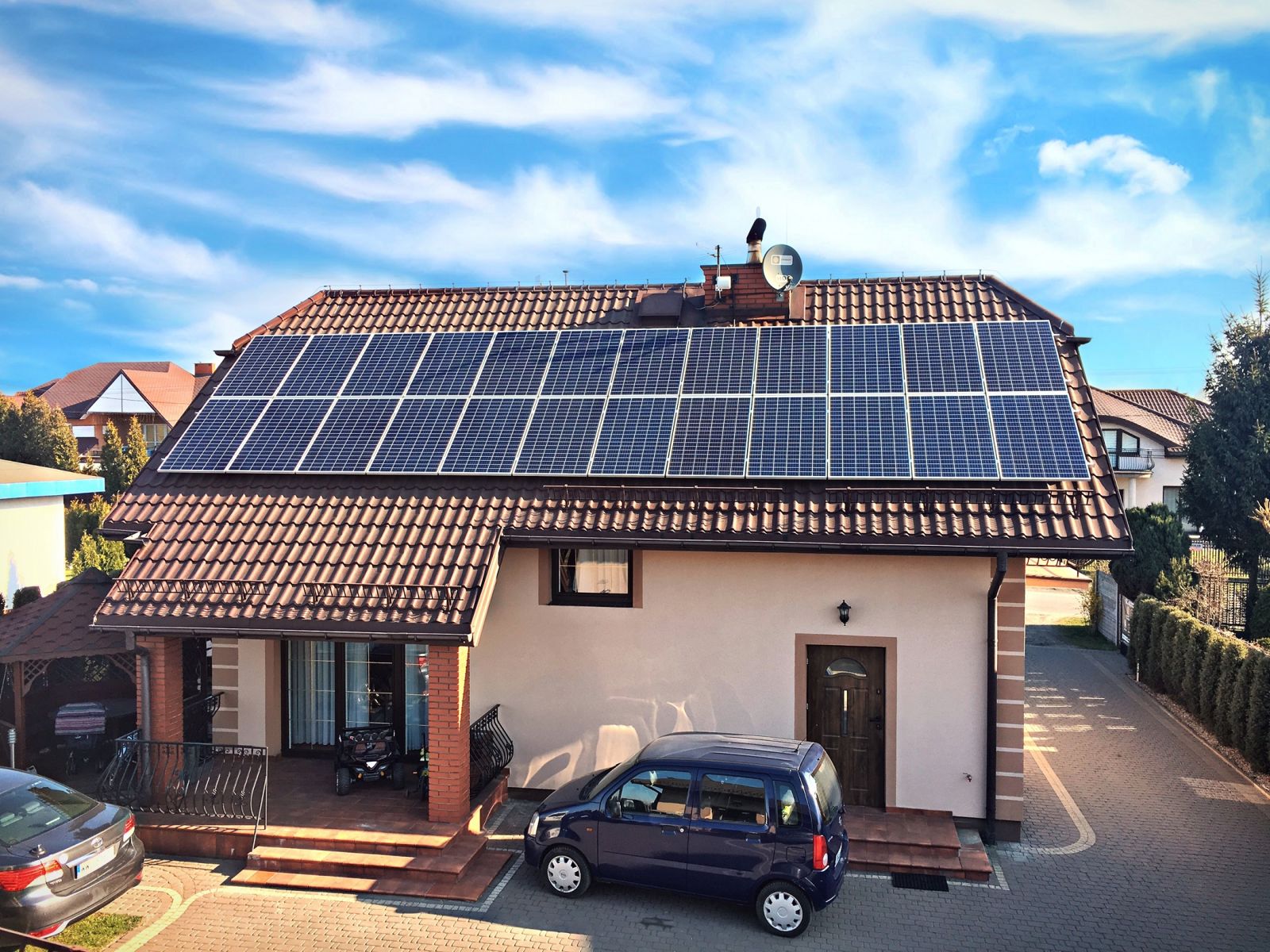 Photo: Selfa photovoltaic modules in a domestic PV microsystem [photo: Bison Energy]
However, what happens if you are not home to use the electricity produced by photovoltaic modules every sunny day? And what happens at night, when your solar power plant does not produce any energy?


Do not worry because you are using a discount system, commonly called net metering.
A typical PV system, during peak hours of solar radiation (these are often also peak electricity hours), can produce more energy than your household currently needs. This allows surplus power to be fed back into the grid for use at another time. Every owner of a photovoltaic microsystem who is a prosument will be able to settle the surplus electricity fed into the grid with the electricity drawn from the grid on an annual basis. Owners of microsystems of up to 10 kW for 1 kWh of "green energy" delivered to the grid will be able to draw 0.8 kWh (80% of stored energy) from the grid free of charge!
Our offer includes the highest quality photovoltaic modules we produce as well as proven inverters, assembly systems of Polish manufacturers, dedicated DC cabling and DC overvoltage protections.